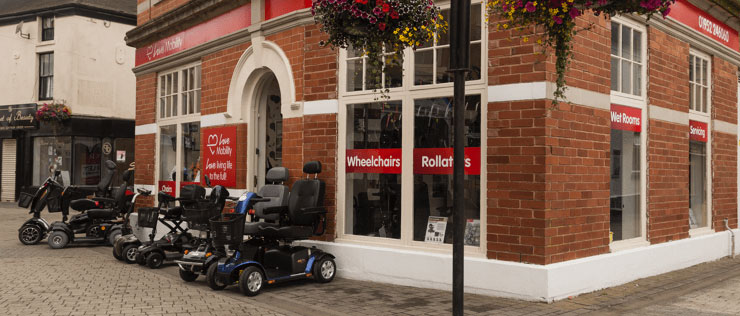 A WIDE RANGE OF WALKERS & ROLLATORS FOR ALL NEEDS
Walking frames and rollators can open up whole new horizons for you if you find walking difficult. At Love Mobility we have an extensive range of lightweight three-wheel and four-wheel walkers, which can help you walk when distance and/or balance are an issue. The main features of most rollators are easy to steer wheels, brakes and wheel locks, some also have seats, baskets and bags. With such a wide variety of options available, we will help you choose the one that best suits your daily needs.
Our wheeled walker range has been sourced to provide a wide range of features and benefits, whilst also offering a number of different price points, so you can find the model that's right for you. A wheeled walker can provide you with confidence to walk both indoors and outdoors, knowing that you have a secure frame to provide balance and support. They are lightweight and can be invaluable for those shopping trips, outings or holidays.
With so many walkers to choose from we suggest talking with one of our team to discuss your requirements, they will take your through all of your options to best find one which will meet you needs. We will then instruct you on their proper use; while also setting them to the proper height for the user.
Find Our Showroom
Contact Us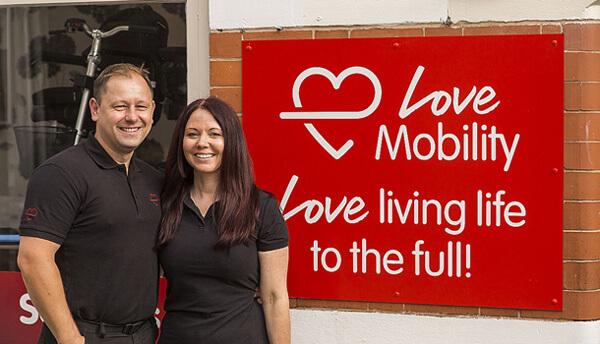 NEED SOME HELP? CALL US!
We are a family run business, having worked in the mobility industry for over 20 years at both retailer and manufacturer level. We care about the people we work with, and our philosophy is to ensure we provide a friendly and personal service for everyone. So whether you visit our store in Wellington, or allow us to come and assess your requirements at home, we will ensure that we give you honest, independent advice on whatever your mobility needs are.
We look forward to seeing you either in store or at home!
Rob & Jan
Book Your Free Home Assessment
SELECTION OF OUR BESTSELLERS
For full range of our products please visit our showroom in Telford, Shropshire