Zoom Rollator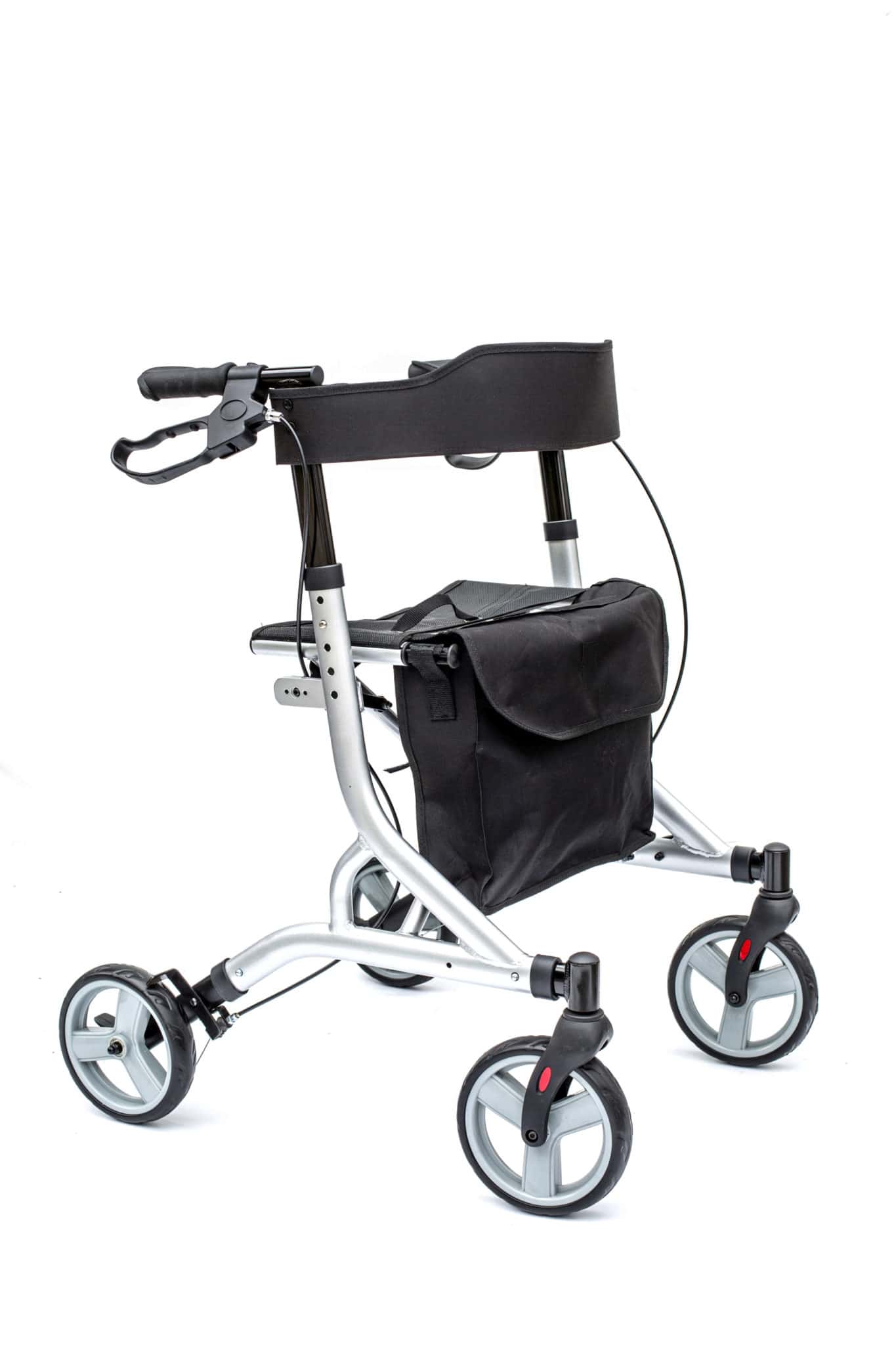 Zoom Rollator
More Information:
An excellent rollator to be used both indoors and outdoors.
The Zoom Rollator is perfect for both outdoor and indoor use. That means you can use this to get around your home or to walk safely around outside. The frame is made from a lightweight aluminium which can be folded to a compact size – perfect to be placed in a car boot or hidden away in a small storage space.
A wide backrest and seat will ensure that you have optimum comfort and support when you need it. Due to the lightweight qualities of this rollator, you'll find it extremely easy to manoeuvre around furniture and other obstacles.
To provide you with total control over the rollator, the arthritic friendly loop lock brakes can be used to slow down or to stop. The brakes even lock completely, a useful feature for parking.
The handles can be adjusted using only one hand, so you can find the most comfortable position. A large storage bag which clips on the front comes as standard and is a useful place to store your shopping or personal items.
Available in a range of colours including silver, gunmetal, aubergine, red, blue, and black.
Incredibly light and easy to handle
Large storage bag
Locking loop brakes
Quick release wheels
Adjustable handle height
Stylish and contemporary design