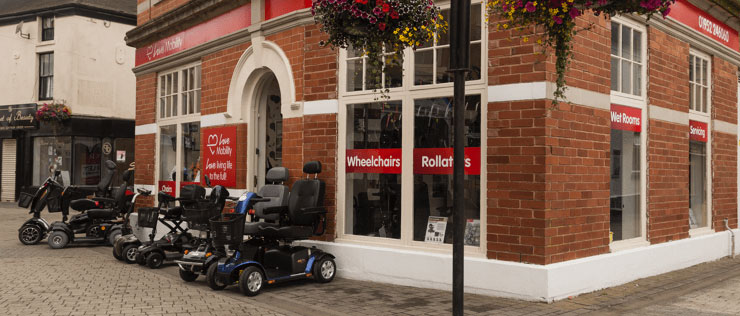 A WIDE RANGE OF ADJUSTABLE BEDS FOR ALL YOUR NEEDS
A good day starts with a good night's sleep, and this is where our extensive experience and market-leading adjustable beds can help. If you struggle getting in and out of bed or often have an uncomfortable night's sleep, then an adjustable bed could be the solution you're looking for. Our range of adjustable frames can be raised or lowered to ensure you're getting the best sleep possible.
At Love Mobility we're passionate about supplying the highest quality electric orthopaedic beds which can be bespoke built to meet your individual needs. This ensures you get a quality bed, amazing support and the best night's sleep at a truly great price.
Our adjustable beds bring you the ultimate comfort and convenience of sitting up or positioning your body in a comfortable way. They are perfect for those with mobility issues, pain concerns or medical conditions that require them to stay in bed for long periods of time. At Love Mobility we offer a variety of features, upgrades and extras to give you the ultimate convenience and comfort in your bed. Book our FREE Home Assessments now and you'll ensure that you get the right bed for your needs.
Find Our Showroom
Contact Us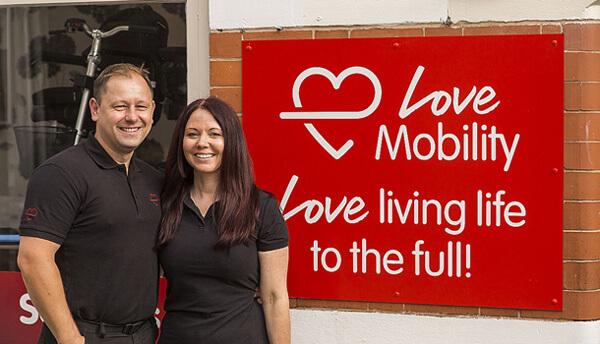 NEED SOME HELP? CALL US!
We are a family run business, having worked in the mobility industry for over 20 years at both retailer and manufacturer level. We care about the people we work with, and our philosophy is to ensure we provide a friendly and personal service for everyone. So whether you visit our store in Wellington, or allow us to come and assess your requirements at home, we will ensure that we give you honest, independent advice on whatever your mobility needs are.
We look forward to seeing you either in store or at home!
Rob & Jan
Book Your Free Home Assessment
SELECTION OF OUR BESTSELLERS
For full range of our products please visit our showroom in Telford, Shropshire