The Casa Med Classic Adjustable Bed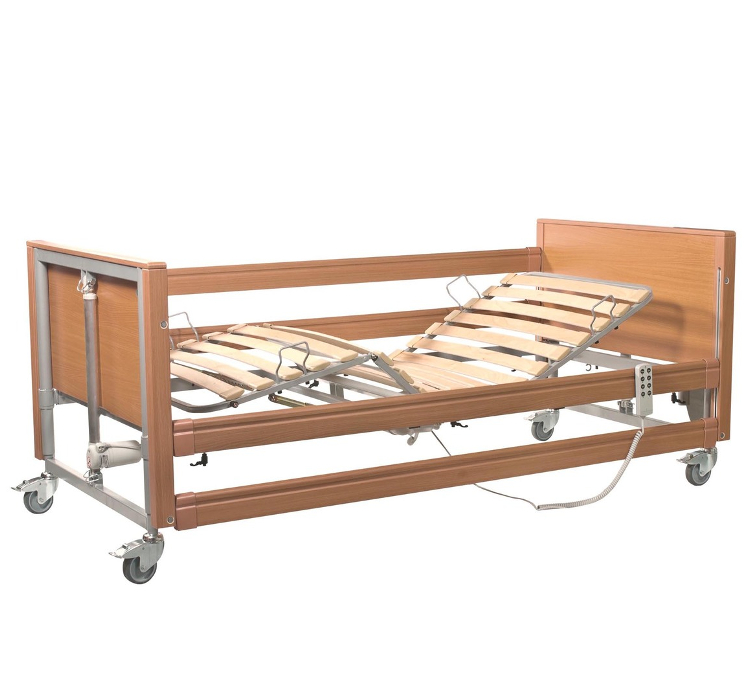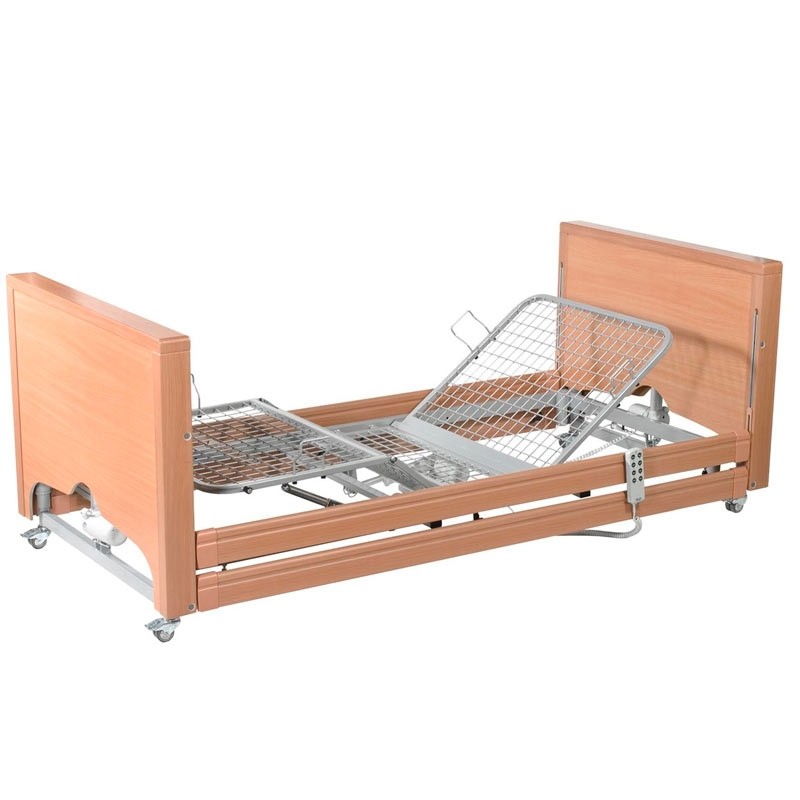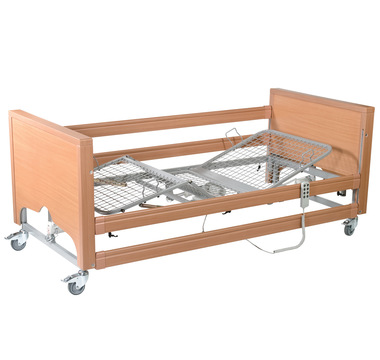 The Casa Med Classic Adjustable Bed
More Information:
The Casa Med Classic FS Profiling Bed is a very good quality and reliable profiling bed, designed for use in the home with an excellent height adjustable range, and including as standard many features normally only found on more expensive profiling beds, such as fully enclosed wooden bed ends and dual motor operation. Suitable for use in the domestic or residential care environments, the Casa Med Classic Profiling Bed is supplied in a wide range of options, including metal or wooden mattress supports, metal or wooden side rails and standard or low height settings. This standard height version of the bed  is supplied with a sturdy metal mesh mattress support platform and wooden side rails which are easily raised or lowered to provide both user safety and ease of access as required. Controlled by use of an easy to operate hand held controller, the Casa Med Classic FS Profiling Bed features an electrically powered backrest, leg rest, knee break and lower leg elevation, to give the widest possible range of solutions for greater user comfort, ease of access and reduce the need for manual handling. Each of the beds four wheels can be independently braked for safety and the bed also features a quick action lowering mechanism for use in the case of an emergency.
This best-selling bed is beautifully finished with enclosed motors and a curved wooden head and foot board. The bed is adjustable in height between 40cm – 80cm (16″ – 31″), enabling carers / nurses to care for users successfully, without bending and causing back injuries.The Casa Med Classic FS features attractive wooden head end, foot board and ful length side rails. It is available with a Metal Mesh Platform or Wooden Slat Platform.
The bed has been designed and tested to take a maximum user weight of 140kg (22st).
Available with Metal Mesh Platform or Wooden Slat Platform.