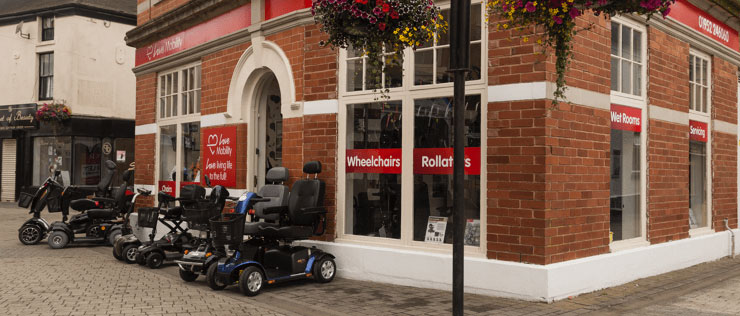 A WIDE RANGE OF MOBILITY SCOOTERS FOR ALL NEEDS
Do you experience reduced mobility and difficulty walking as a result of a disability? If the answer is yes, a mobility scooter may just be the answer for you, and help you to be more mobile and independent. You can enjoy days out, family visits or take shopping trips independently. In other words, have the confidence that you will be able to keep up with friends and family.
Recent advances in technology and the design of mobility scooters means you can now enjoy greater independence and more freedom than ever before. With the help of mobility scooters many people can now still carry out their day-to-day activities such as shopping, going out for a dinner, meeting friends and spending time outdoors.
Find Our Showroom
Contact Us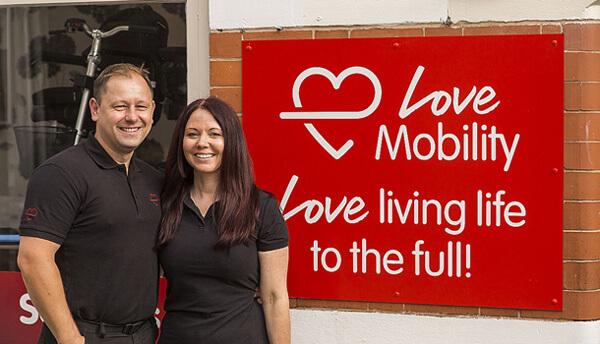 NEED SOME HELP? CALL US!
We are a family run business, having worked in the mobility industry for over 20 years at both retailer and manufacturer level. We care about the people we work with, and our philosophy is to ensure we provide a friendly and personal service for everyone. So whether you visit our store in Wellington, or allow us to come and assess your requirements at home, we will ensure that we give you honest, independent advice on whatever your mobility needs are.
We look forward to seeing you either in store or at home!
Rob & Jan
Book Your Free Home Assessment
SELECTION OF OUR BESTSELLERS
For full range of our products please visit our showroom in Telford, Shropshire
SCOOTERS FOR PAVEMENTS
Pavement mobility scooters are designed for use on pavements and can therefore only reach a top speed of 4mph. This limit is important not only for the safety of the user but also for pedestrians using the path – you should never take a pavement scooter on the road.
Pavement scooters fall under the classification of 'Class 2 invalid carriages' and so don't need to be registered before use. They come with a wide variety of specifications, ranging from simpler models for those on a smaller budget to more luxurious options with technologically advanced features and sophisticated additions.
SCOOTERS FOR PAVEMENTS AND ROADS
At Love Mobility our range of class 3 road legal mobility scooters are designed for use on the roads and on pavements. All Class 3 Mobility Scooters come with lights, indicators and have maximum speed of either 6 or 8 MPH depending on the model. Whilst road scooters are capable of reaching a higher speed, you must always restrict your scooter to 4 mph on pavements. Some models even have a handy switch that allows you to easily toggle between speed limits, depending on where you are driving.
HOW TO CHOOSE THE RIGHT MOBILITY SCOOTER
Mobility scooters come with a number of options in terms of size, power, speed, weight, seat support and so on. It is important to recognise what your needs are, in order to get the right scooter to help you in your circumstances. There are a number of factors about yourself to consider…