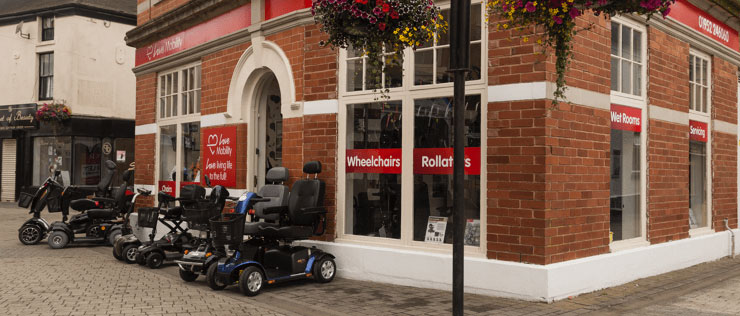 A WIDE RANGE OF RISER CHAIRS & BESPOKE SEATING FOR ALL NEEDS
Your independence is one of the most important things in your life, so having a chair that you can easily get into and out of can make a huge difference. Riser chairs (also known as 'lift and recline chairs') feature a powered lifting mechanism that raises the chair up from the base, making it easier for you to sit down and stand up. The reclining action means that you are more comfortable, especially if you are sitting down for long periods of time.
At Love Mobility, we strive to ensure that our customers have the very best riser chairs in terms of quality, style and comfort. You can choose from a range of back styles, materials, and mechanisms that best meet your specific needs. And if you can't find anything that you like, we can instead build a bespoke, made-to-measure chair that will fit you perfectly and therefore provide the most support and comfort possible.
Whether you have a space large or small for your chair to go into, it's crucial to know exactly how much room you have. Not only does your chair have to fit your space, it has to be comfortable, too. So it's important to consider seat width, seat depth, seat height, back height and arm height to ensure that you have the comfiest combination possible. We also appreciate that a riser chair can be a big investment and therefore a big decision for you – and with this in mind we offer a FREE Home Assessment where you can benefit from our extensive knowledge of riser chairs. And if you are able to visit our showroom in Wellington, Shropshire, we have a wide range of riser chairs for you to try there.
Find Our Showroom
Contact Us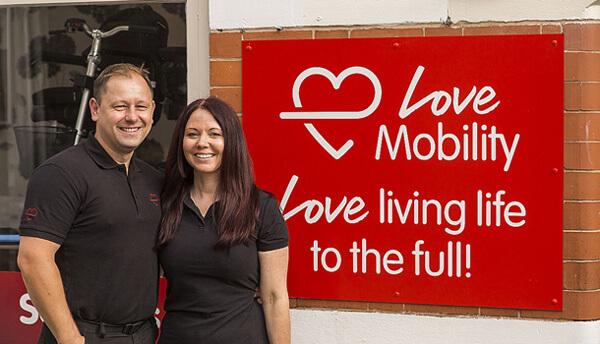 NEED SOME HELP? CALL US!
We are a family run business, having worked in the mobility industry for over 20 years at both retailer and manufacturer level. We care about the people we work with, and our philosophy is to ensure we provide a friendly and personal service for everyone. So whether you visit our store in Wellington, or allow us to come and assess your requirements at home, we will ensure that we give you honest, independent advice on whatever your mobility needs are.
We look forward to seeing you either in store or at home!
Rob & Jan
Book Your Free Home Assessment
SELECTION OF OUR BESTSELLERS
For full range of our products please visit our showroom in Telford, Shropshire