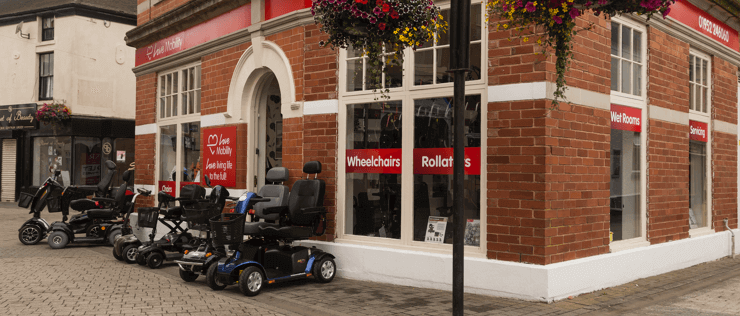 A WIDE RANGE OF QUALITY USED SCOOTERS FOR ALL NEEDS
Lightweight mobility scooters are compact and portable and allow you to navigate in small spaces with outstanding manoeuvrability. They can often provide a new lease of life from new found independence. At Love Mobility, our extensive range of lightweight scooters will increase your ability to get out more often and provide new freedom to go wherever you want, whenever you want.
They are designed for indoor and level outdoor use and can be used almost anywhere. By folding away they can be taken with you when you travel on holiday as well: by airplane, train, bus or coach, or even in the boot of a small car.
Portable mobility scooters are ideal if you:
Take frequent short trips, for example to your local or high street shops

Are able to drive a car but need a scooter once you arrive at your destination

Travel frequently and want a scooter that can be easily taken onto a train / bus / plane

Have limited space at home, making it difficult to store a larger model
It's important to remember that most compact mobility scooters are designed for convenience as opposed to long distance endurance and comfort – these kind of scooters often don't have the suspension or battery capacity of larger models. Should the need arise for a lightweight portable scooter with suspension and greater rough ground capability we suggest our specialist Supascoota range.
Find Our Showroom
Contact Us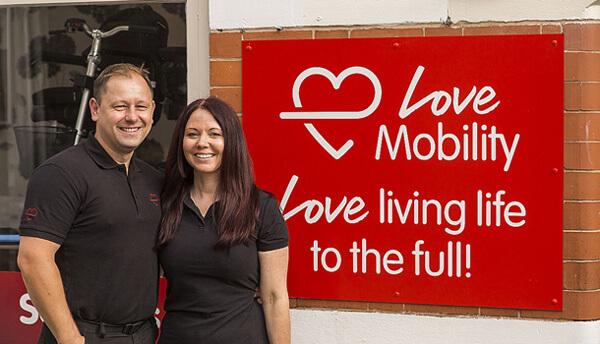 NEED SOME HELP? CALL US!
We are a family run business, having worked in the mobility industry for over 20 years at both retailer and manufacturer level. We care about the people we work with, and our philosophy is to ensure we provide a friendly and personal service for everyone. So whether you visit our store in Wellington, or allow us to come and assess your requirements at home, we will ensure that we give you honest, independent advice on whatever your mobility needs are.
We look forward to seeing you either in store or at home!
Rob & Jan
Book Your Free Home Assessment
SELECTION OF OUR BESTSELLERS
For full range of our products please visit our showroom in Telford, Shropshire
HOW TO CHOOSE THE RIGHT USED MOBILITY SCOOTER
Mobility scooters come with a number of options in terms of size, power, speed, weight, seat support and so on. It is important to recognise what your needs are, in order to get the right scooter to help you in your circumstances. There are a number of factors about yourself to consider…