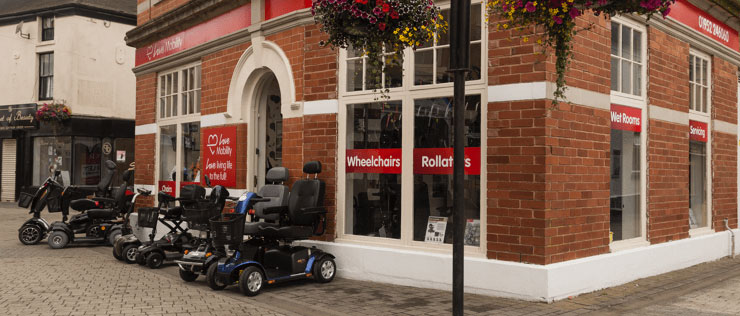 A WIDE RANGE OF STAIRLIFTS FOR ALL NEEDS
At Love Mobility we have the perfect choice of stairlifts to help you rediscover your independence at home. We are able to provide both straight and curved stairlifts to fit your staircase. Our stairlifts will fit almost any shaped staircase giving you easy access to all floors of the house.
As an independent stairlift supplier we are not tied to any one brand, so we'll advise you on the best solution to meet your individual needs. Our FREE home assessments ensure that we can assess and measure your staircase accurately and determine whether a modern battery-powered stairlift can be supplied. All of our work is carried out by fully qualified and experienced engineers and comes with a 12 month warranty.
At Love Mobility we understand that the purchase of a stairlift is not just an important practical decision, but can also be a difficult financial one. For this reason we offer a wide range of both new and reconditioned stairlifts. The reconditioned stairlifts are not only great value for money, but they also offer the safety and reliability that come with a new stairlift.
Find Our Showroom
Contact Us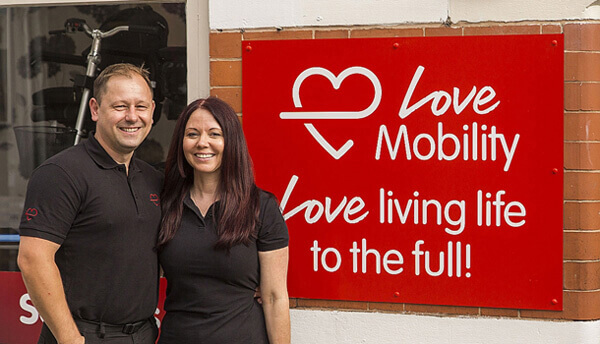 NEED SOME HELP? CALL US!
We are a family run business, having worked in the mobility industry for over 20 years at both retailer and manufacturer level. We care about the people we work with, and our philosophy is to ensure we provide a friendly and personal service for everyone. So whether you visit our store in Wellington, or allow us to come and assess your requirements at home, we will ensure that we give you honest, independent advice on whatever your mobility needs are.
We look forward to seeing you either in store or at home!
Rob & Jan
Book Your Free Home Assessment
SELECTION OF OUR BESTSELLERS
For full range of our products please visit our showroom in Telford, Shropshire
We are proud to introduce the Brooks 130 Heavy Duty DC Powered Stairlift now with new seat. Built with useability and comfort in mind. With up to 2 years guarantee. If you're looking for straight stairlifts which excel where comfort, practicality and convenience are concerned, then you'll definitely not want to miss out on this fantastic DC powered new Brooks stairlift and its brand new innovatively designed seat.

View

Here at Love Mobility, we understand the difficulties that reduced mobility can bring. That's why we make sure that we have so many top quality Brooks curved stairlifts on offer at unbelievable and unbeatable prices, such as this Brooks curved stairlift. Every product we have offers a safe, simple and comfortable solution to making the often painful trips up and down the stairs a thing of the past.

View

If your staircase is straight and does not have any corners, then there's a fantastic range of straight stairlifts available to suit your needs. Our stairlifts are a reliable, safe and comfortable alternative for people who may have difficulties getting up and down their stairs. They are not obtrusive to others as they have a slim-line design which enables others to use the stairs as normal.

View