Curved Stairlifts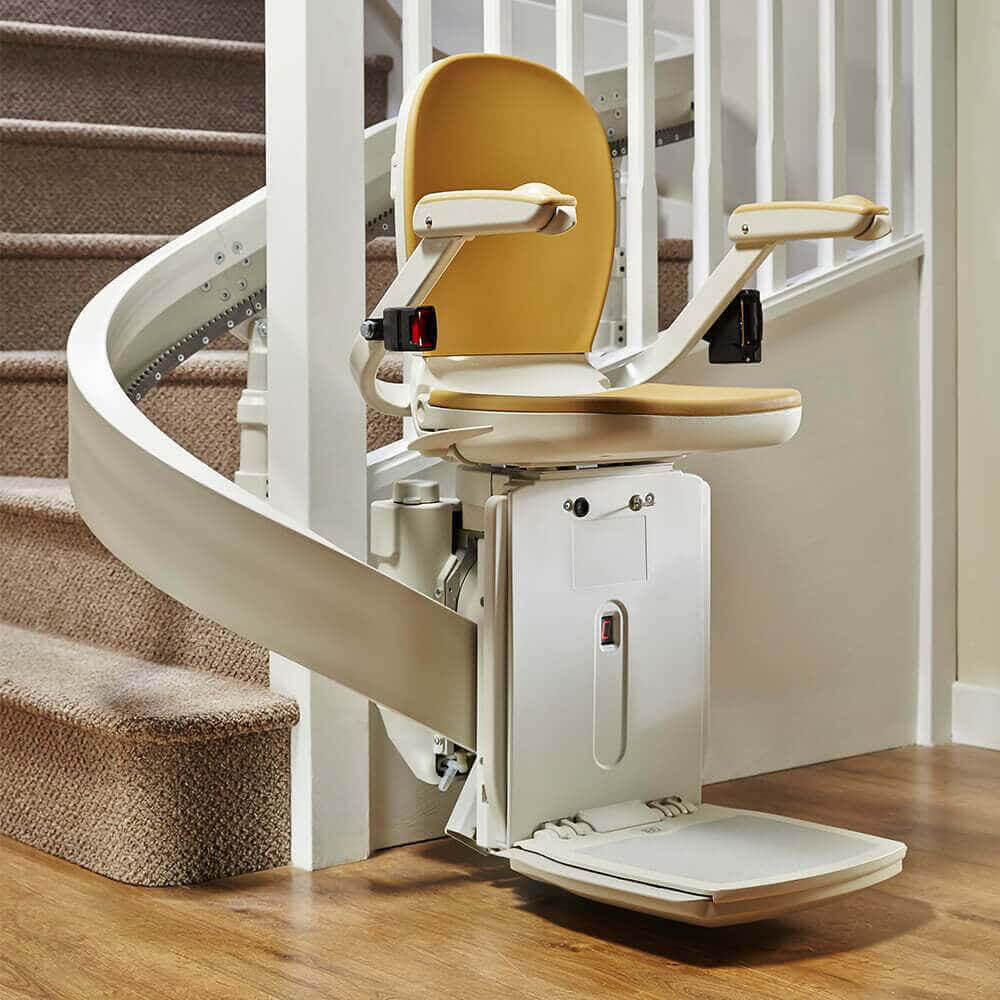 Curved Stairlifts
More Information:
Here at Love Mobility, we understand the difficulties that reduced mobility can bring. That's why we make sure that we have so many top quality Brooks curved stairlifts on offer at unbelievable and unbeatable prices, such as this Brooks curved stairlift. Every product we have offers a safe, simple and comfortable solution to making the often painful trips up and down the stairs a thing of the past.
Our Curved Stairlifts are designed to tackle all configurations of stairs including turns, half landings and even a combination. Running on DC power means the Brooks Curved Stairlift is reliable, smooth and safe.
Advanced solutions such as a powered folding rail can be used to avoid doors or other obstructions which are common with curved staircases. Prices will vary as the specification of the stair lift varies to match the required staircase.
FEATURES:
Soft start and stop system – no sudden jolts
Easy to use joystick control
Remote control system – means no messy wiring
Low voltage operation – eliminates risk of shock
Electro mechanical braking with failsafe overspeed governor