The Royal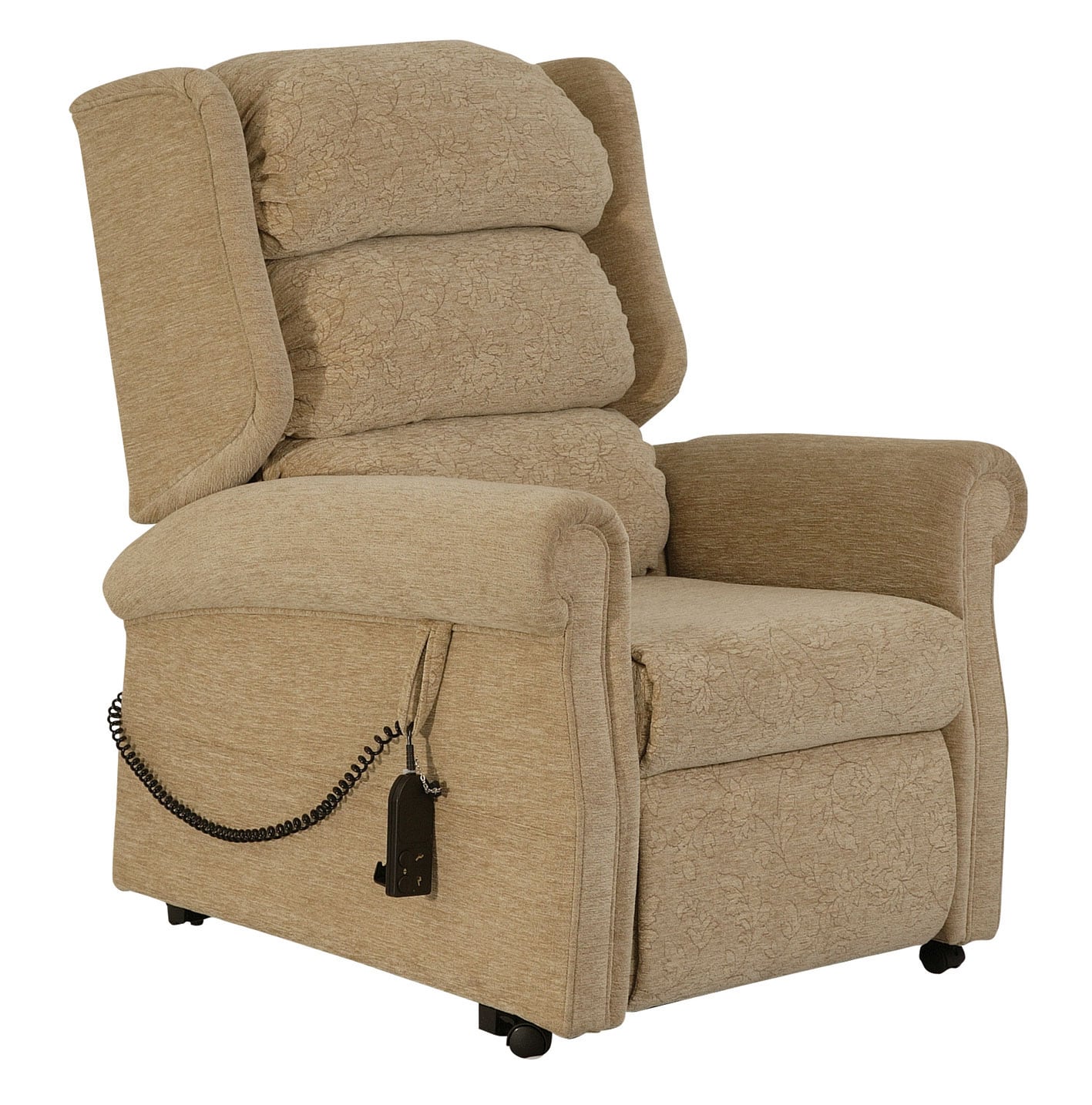 The Royal
More Information:
The Royal is a practical chair with large supportive wings and flexible support.
Practicality and versatility combined with modern styling are the key features which make the Royal one of the most popular chairs on the market. Large supportive wings ensure the cushions are held in position while the three bolster cushions, each removal with its own zipped back, enable the users to create their own personalised configuration. Its versatility makes it one of the most popular styles of chair available.
The Royal is available with single or twin motors, or in Lift or Recline actions. It comes in a wide range of fabrics which means that you can personalise this riser recliner to match your room.