Scooterpac Canopy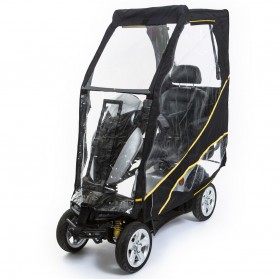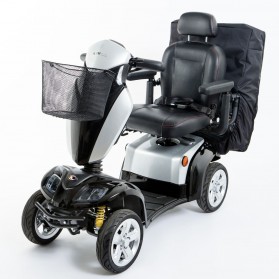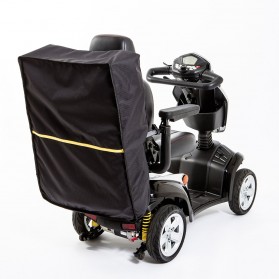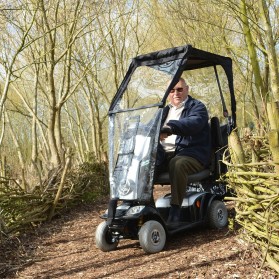 Scooterpac Canopy
More Information:
The Scooterpac Canopy is the world's first and only universal folding canopy that fits almost any Scooter on sale today. It's a ticket to all-weather mobility, allowing Scooter users to battle the elements without fear. The ingenious mechanism lets the canopy fold back behind the seat when not in use, and sets up in seconds when needed.
Made from specialist waterproof fabric, with ultra-durable polymer sides and high-clarity windscreen, this canopy is a cut above the rest. Available in 'Standard' and 'XL' to make sure we've got you covered. Speak to your Scooterpac retailer today to determine which size you need.
When it comes to your safety, there are no compromises. That's why we choose to use high grade aluminium that goes through multiple quality control stages to ensure perfect operation come rain or shine. We've recently upgraded the waterproof fabric to be even thicker, and the super-tough polymer used for the side panels is more rugged than ever. Finished with a high-clarity windscreen, you wont find a better canopy for your scooter.
Part of the genius of the Scooterpac is the way it fits on almost any scooter sold today. With most scooters accepting the mountings without any adjustment, we also provide brackets that are custom made to fit models with a trickier mounting. The Scooterpac Canopy should be fitted by a Mobility Technician in under 20 minutes, and can be opened in fewer than 30 seconds.