TOPRO Troja 2G Premium Rollator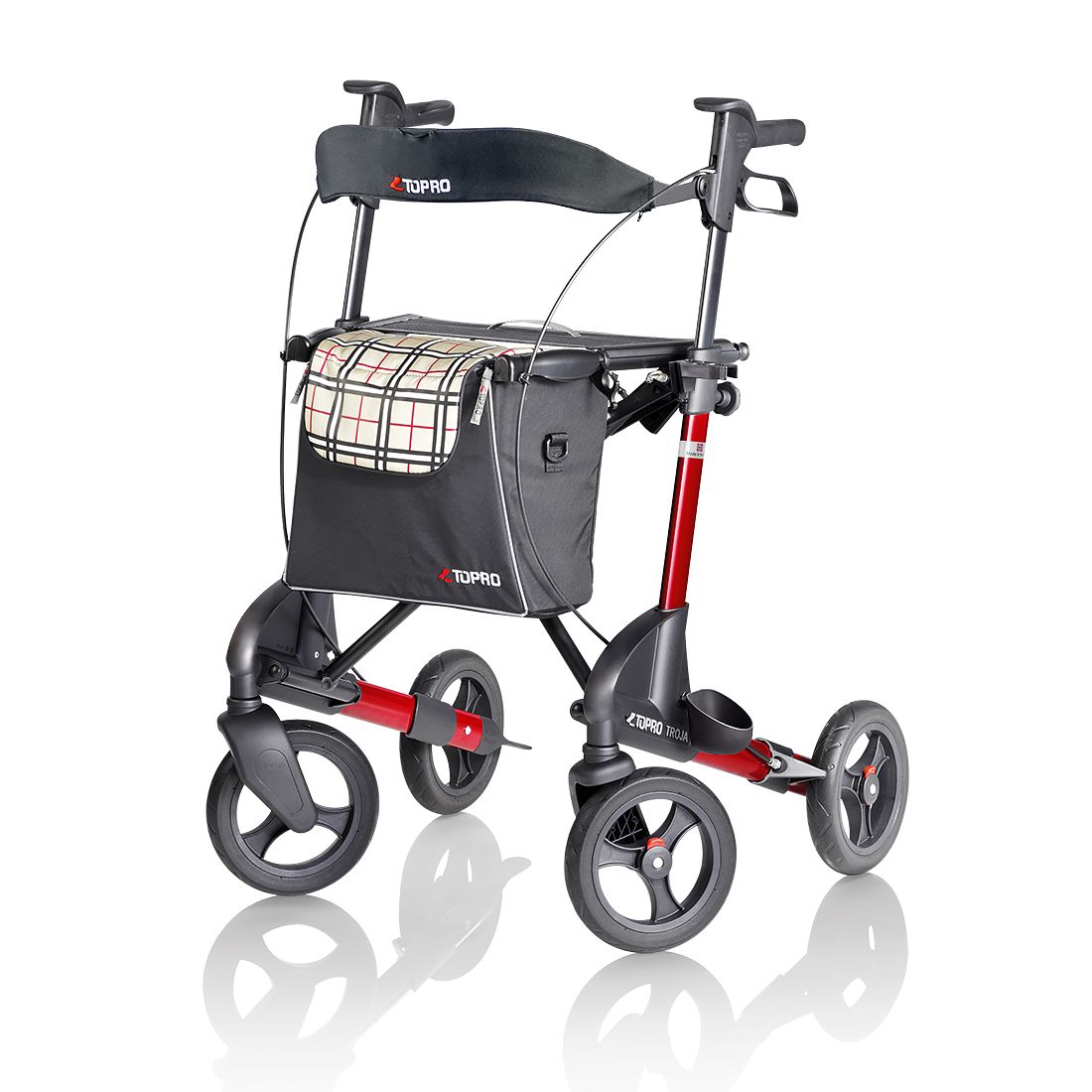 TOPRO Troja 2G Premium Rollator
More Information:
An excellent lightweight rollator to be used both indoors and outdoors.
TOPRO Troja 2G Premium is in a league of its own. In 2019 the Troja 2G won the acknowledged German product test, Stiftung Warentest.
In addition to offering you the ultimate in safety, flexibility, and comfort, our top of the range model features modern colours with a matching design on the durable shopping basket. We also offer a wide range of accessories for added comfort.
We are proud to announce that the acknowledged German test institute, Stiftung Warentest, has awarded the TOPRO Troja 2G Premium as testwinner in edition 3/2019. In competition with a total of twelve other rollators the Troja 2G Premium rollator won best in test in operating comfort and durability. It received high marks for being easy to assemble, simple funtionaliy of the height adjustment of the handles and having an easy-to-read user manual. It also got top remarks for being very stable, lightweight and easy to manoeuvre. In addition the seat, the brake function and the folding mechanism got good scores.
TOPRO engineers have constantly been improving the rollator based on research and feedback from users and therapists. The result is the second generation TOPRO Troja with even more user friendly functions, with a high focus on safety, flexibility and comfort.
The innovative new TOPRO Troja 2G stands ahead of the competition with increased levels of safety, flexibility and comfort.
The rollator is tested and approved according to TÜV NS-EN ISO 11199-2 (standard for security and quality for rollator) and EN ISO 10993-1 (standard for biocompatibility).