TOPRO Odysse Rollator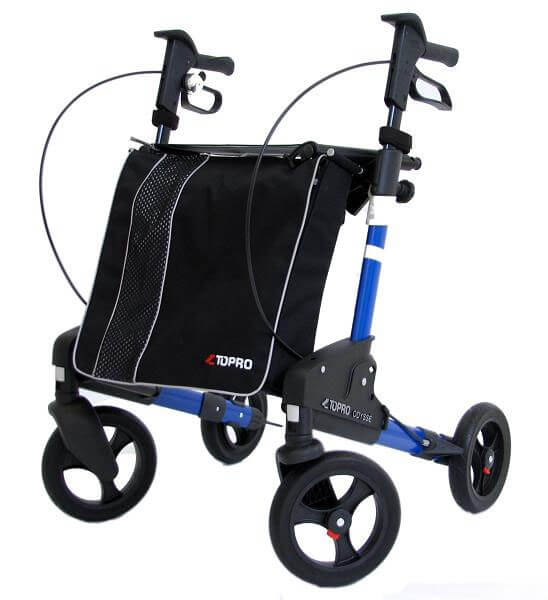 TOPRO Odysse Rollator
More Information:
The Topro Odysse Rollator is an excellent companion for you to take travelling, either at home or abroad.
Due to the unique two-way folding system, it can be folded down to a compact size. This small size means that it will fit nicely in a car boot, on the bus or train, or in just about any small storage compartment.
You'll find the expandable shopping bag spacious and it will easily fit your everyday items. And the best part? It can be removed when you have reached your destination.
So that you can find the most comfortable position, the handles on the Topro Odysse Rollator can be adjusted. The loop style brakes are simple to use and provide all users (of many different hand and wrist strengths) to be able to slow or stop the rollator.
As with all Topro Rollators, there are many accessories including a cane holder, bottle holder, name tag, and rollator lock.
The Odysse Rollator will provide excellent comfort for users up to 23 stone in weight.