Karma Robin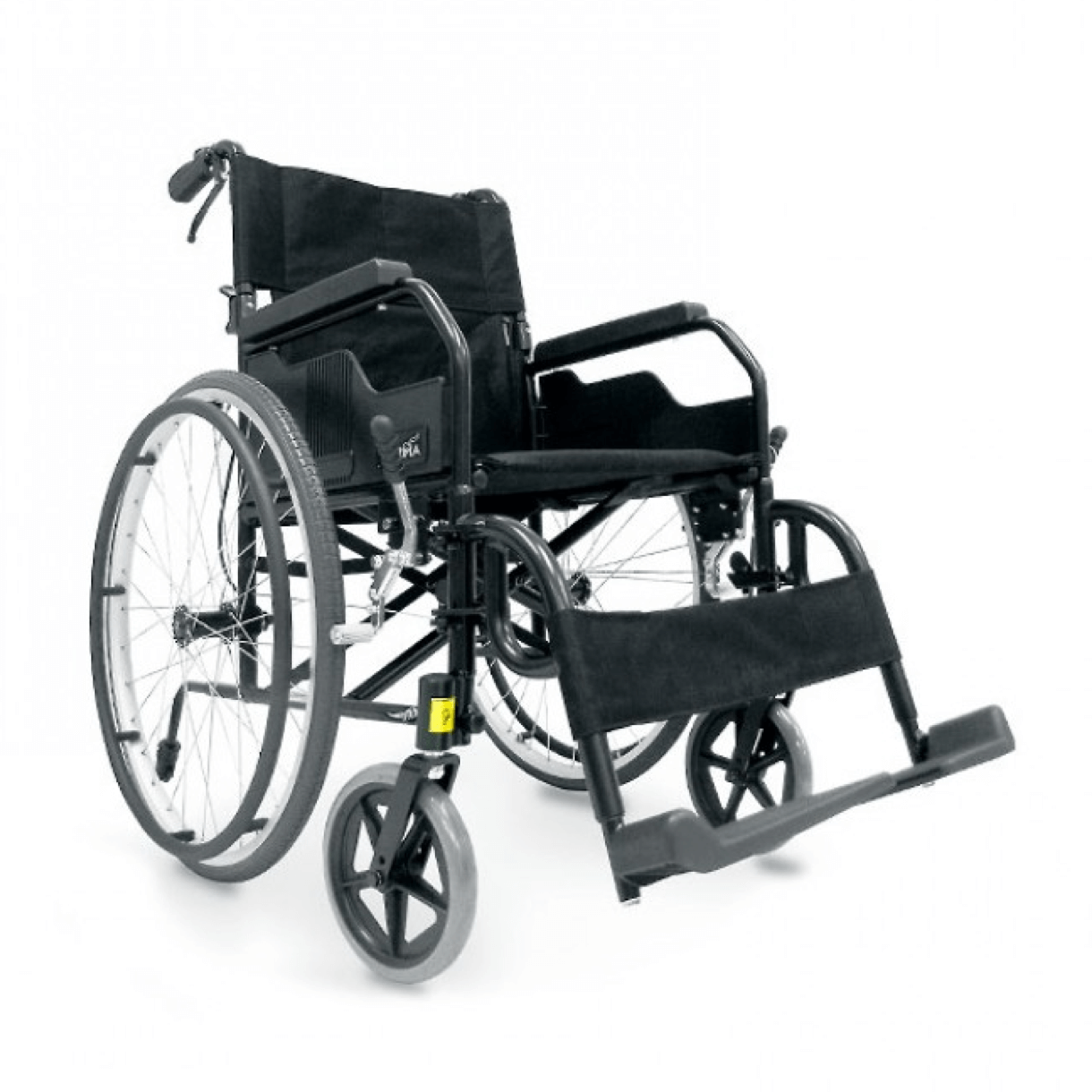 Karma Robin
More Information:
This robust lightweight wheelchair has a roomy padded seat. The almuminium frame has a system of cross braces and linking bars which give the robin its strength.
The Karma Robin is a lightweight self-propelled wheelchair which has plenty of room thanks to the large padded seat designed for everyday use. Its frame has a system of cross braces and linking bars which provides the strength and durability expected from the Karma range.
The tyres are puncture proof, eliminating those nasty surprises when driving over rough and uneven terrain. To provide you with peace of mind, the progressive slowing brakes allow the wheelchair to come to a gradual stop.
To make things easier, the back and frame of this wheelchair fold seamlessly which allows for quick and convenient transport. The full-length armrests provide a safe surface for you to hold when transferring to, and from the chair.
For peace of mind, the upholstery is fire retardant and is also treated with AEGIS Microbe Shield. This anti-bacterial upholstery helps prevent deterioration caused by bacteria, fungus, and other microorganisms.
The Robin has been crashed tested, making it safe for the user to stay seated while being transported in a car. This is a highly recommended wheelchair which offers style, practicality, and comfort.